NEWFOUNDLAND MOOSE HUNT
By
Mike Valentine
---
This was my second visit to Lake Douglas Hunting and Fishing and it was the third visit for several in our group. Greg Samms is the owner and he has expanded his operation to include a spike camp 20 miles from the lodge and a fly-in camp (helicopter only) that costs more but promises monster (for NL) bulls. I opted to do the same hunt I had done in 2011 but had planned to use my .58 flinter that I had built specifically for the trip.
Just in case the weather precluded the flintlock I tried to get as nostalgic as I could had brought along my four digit long tang Winchester M71 (.348) with the newish ballistic tip bullets offered for tubular magazine guns including a nifty 200 grain model for the .348.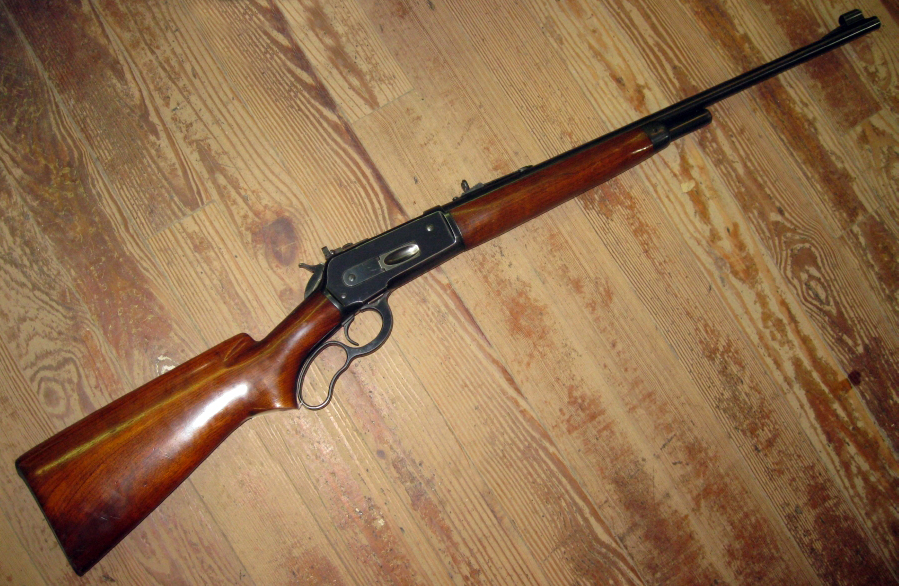 Because the guide I had for my previous visit had issues and is no longer there I was rewarded for putting up with him last time by Greg assigning his father, Calvin, as my guide. Calvin has many of the famous traits of the "Newfies" including a straight-forward briefing on what was acceptable for a hunter lucky enough to work with him. "I don't hike" was actually the only rule
and it was accompanied by a $37,000.00 Argo six wheel behemoth that took both of us everywhere.
Our routine was to drive up to an hour from the lodge in the morning, unload the Argo, and cruise the area for good vantage points, call on his electronic call, and scan with glasses to see if someone had taken the hint.

The first day was a great tour but produced no bull sightings. Two cows with calves about 1000 yards apart gave me the hope that there was a bull nearby but if there was he was "otherwise occupied."
This is not a hardship hunt, as I said. Hot shower, semi private rooms and a cook with a flair for making Newfie specials palatable are the high points of the Deer Lake Lodge.

Tuesday Cal suggested I leave the flintlock in the case as that fine damp tundra mist was out in full force that morning. And so I put the M71 in the rack.
He developed an interesting sequence. He parked the truck, called for about five minutes, then took the Argo out of the enclosed trailer and off we went. We were running the Argo down a path that was covered over with alder bushes which means he steers and I sit next to him and try to keep from getting pummeled to death by the alder branches as we zip down the bog trail.
About half a mile from the truck on the Argo we came around a bend into a clear space and there stood Alces alces in the trail but with only inches to move to his left and disappear into the alder maelstrom. Cal stopped the Argo about 60 yards away and I swung my legs out of the side of the Argo and chambered a round in that slick old 71. It has the bolt peep and as soon as I could pick up his chest he turned that looooong snout to his left and gave me a clear shot at the lower right side of his neck/brisket.
The bull took about a dozen wobbly steps as Calvin said "don't shoot again, he is done" or something that sounded like all of that, bunched up into one word. Of course it is not an Alaskan and the rack might seem modest if Alaskan moose are used as the yardstick. But the last of the moose meat had been eaten and my freezer was begging. It begs no longer...at .70 per pound for boning and packing my bill was $308.00. And the freezer is full.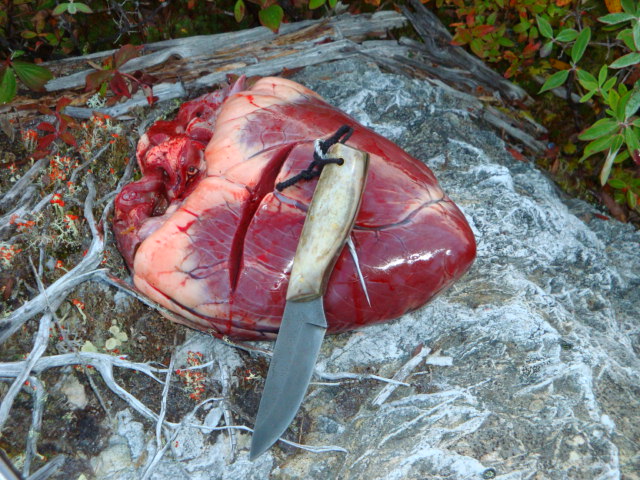 Greg and Lake Douglas Hunting and Fishing will have a booth at this year's Harrisburg Outdoor Show (reportedly resurrected by the NRA) this coming February. He is a very personable guy, the hunt can be as hard or as soft as you ask for. The drive is an S.O.B. Northern Virginia to Houghton, Maine. Houghton to Port Sydney Nova Scotia. Ferry overnight to Port aux Basque, NL. Then seven more hours of driving to the lodge... but yes, we have booked for 2015.
---
| HUNTING | GUNS | DOGS |
| FISHING & BOATING | TRIP REPORTS | MISCELLANEOUS ESSAYS |
| CONTRIBUTIONS FROM OTHER WRITERS|
| RECIPES |POLITICS |