FISHING TRIP REPORT: SOUTHEASTERN CHILE, MARCH 2019
By Josh Fine
---
Last year, Rich Strolis of Casting Shadows, a good friend and fishing guide, got back from his first trip to Chile. Based on the stories he told of large, angry brown trout, I told him I was definitely on board for a trip to this locality. So earlier this month, I made my first trip to South America along with Rich and a few of his friends. I'd known that Patagonia was a bucket list trout fishing destination, and was happy to make it the location of my first South American first excursion.
The trip there was not insignificant: a flight to Atlanta, an overnight flight to Santiago, then another flight to southwest Chile; an hour's car ride followed by a 2 hour ferry ride. (Note that I'll be keeping the exact location vague, but please ask me for more details if that is of interest). The area where we fished is in a region that surrounds a massive glacial lake―hence the ferry trip. The scenery on the way from the airport to the ferry, and along the ferry ride, was nothing short of spectacular: lots of snow-capped mountain peaks surrounding green valleys with sparkling lakes and streams. Once across the lake, we were in a very small town that supports the local farms and ranches in the area. I spent all of my time on the water, so I didn't see too much of it. Our hotel was slightly out of town, with amazing views of the surrounding landscape.
We had two guides that managed our group – Lance and JD. They run trips based out of Pennsylvania and Chile, depending on the season. JD is a Chilean native and a great guy, so he was a lot of fun to talk to about the area.
Our first day on the water started with a drive into the rugged surroundings. This first day was a real wakeup call about river access: we did a lot of hiking over rough terrain – like eight miles a day. Ultimately, it was worth it.
The river was low the first day, so the fishing was not ideal. Our target, the large, migratory brown trout, is in predatory mode here, so this is primarily fishing with large streamers to mimic local baitfish. We threw a combination of black muddler and jig patters, with Rich's head banger pattern in black and purple proving itself as a winner.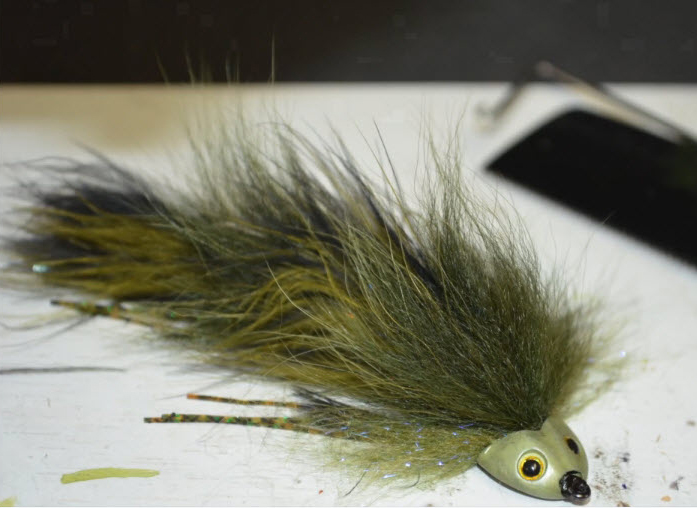 With the combination of high sun and low water, we focused on deeper sections of the river, where we figured the fish would be more comfortable. After fishing one run with a deep shelf in front of a large boulder, I hooked up with my first fish of the trip―a handsome male in the high 20 inch class.
We'd been working the pool for about 15 minutes, with JD taking a turn too, but with no results. The bite came when I was throwing the fly as close to the boulder as possible, mending line so the fly could sink and stay in the zone as much as possible. The fish hit hard and started thrashing, but was hooked well.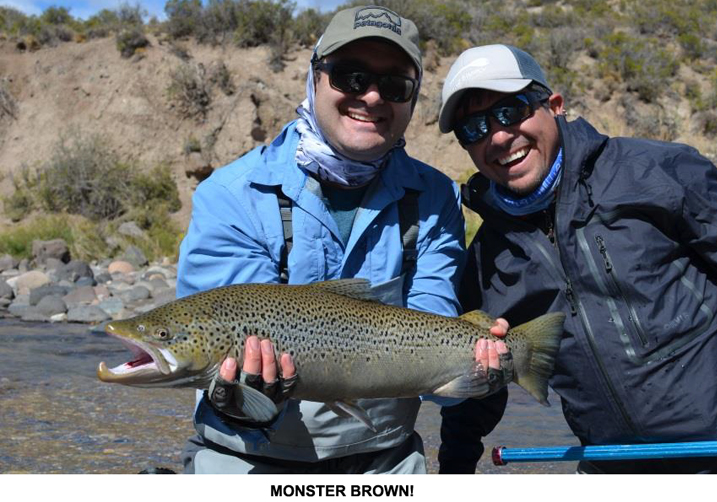 We spent the week hiking up and down the river, catching fish in different places with fantastic scenery. We had a heavy rain one night, which made the river very high and dirty the next day, so had to contend with some challenging conditions. JD and Lance took us higher on the river to avoid different tributaries, so we could avoid the cloudy water.
It was amazing to see how aggressive these fish would be. Oftentimes, I could see them chase a fly from the opposite site of the river, follow it into the center of the heaviest current, and then swim up behind it, kinda like a shark! These aren't your average fish taking bugs off the surface. On the second-to-last day, we were still dealing with the aftereffects of the rain. I was fishing under the watch of both Rich and Lance, so―no pressure at all! We were targeting the soft water downstream from boulders, since this makes a good place for fish to rest and wait to ambush prey. I made a nice roll cast across the river and, soon after I saw my fly land and I started stripping it in, I first heard cheers behind me, and then made a strong strip-set as I felt resistance. I was fast into a good fish.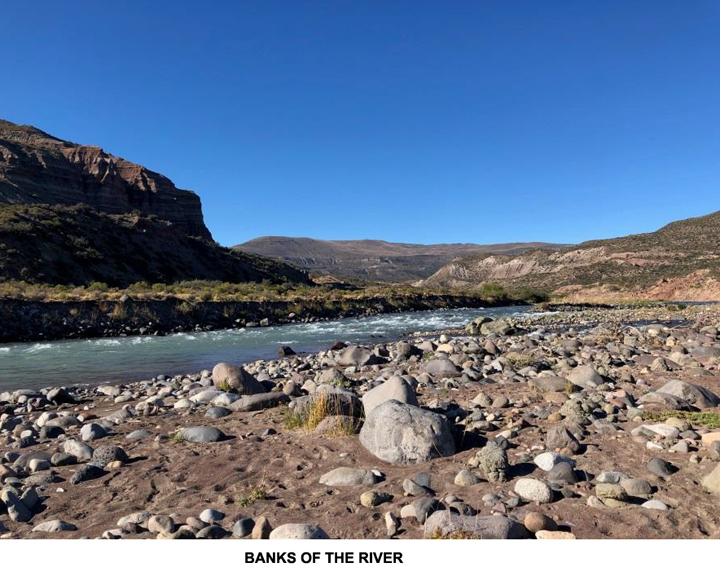 Lance told me I needed to be ready to run downstream, something I wasn't looking forward to since there was a long section of rapids. I put side pressure on the fish to steer it away from the downstream option, fighting it like I would a saltwater fish. Lance made an expert swipe with the net and we had the fish, still pretty green, but beaten nevertheless. Rich estimated this fish as being in the high 20 inches and 10 pounds―by far the largest brown trout I've ever caught. The trip had many memorable moments, but seeing fish this large and aggressive materialize out of cloudy, glacial water was unique.
For more information, Lance and JD can be contacted at Wiltsoutcastanglers@gmail.com or Juan.vera.m@gmail.com
---