---
Use the index frame at left to find the essays, which are (roughly) divided into topic areas. The newest couple of posts in each category will be at the top; after a while I'll move them down. There is a lot here, and more is added on a fairly frequent basis, so please check back frequently!
---
This site is not a commercial operation. I am not hyping any product or trying to convince anyone they need to buy some new gadget. Links on this site are NOT sponsors: they're organizations and companies whose products and services I've found worthwhile and they haven't paid a nickel to be listed here.
---
Send comments, suggestions, and questions to me at this site

---

Blaser makes some of the world's finest and most innovative firearms. They're popular among Professional Hunters in Africa, including the PH I've hunted with in Namibia. Blaser rifles have an enviable record for durability, accuracy, speed of operation, and versatility, especially on dangerous game. The "Blaser News" is their on-line newsletter. Anyone looking for a top-quality rifle should check out the offerings from this company. Check out the video on their site, showing the Blaser R8 in action in Africa at the link above!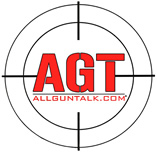 All Gun Talk is a spirited and congenial auction and discussion site. Check it out!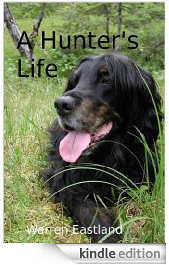 My friend Warren Eastland has written a book about his love of and experiences with
bird hunting, now available through Amazon in Kindle format. He also has a book on Alaska. Click on the cover of "A Hunter's Life" to see his books at Amazon. Enjoy!
Cornie Coetzee Safaris is a small but very choice company operating out of the Okahandja
District in central Namibia. The owner, Cornie Coetzee, is a real pro and has guided me on several successful hunts, including a successful one for elephant. I recommend his services to anyone who wants a truly "African Experience" and first class treatment.